Buy poured rubber products
Trylawnturf | Rubberflex poured rubber | Buy EPDM rubber granules for poured in place cast rubber surfaces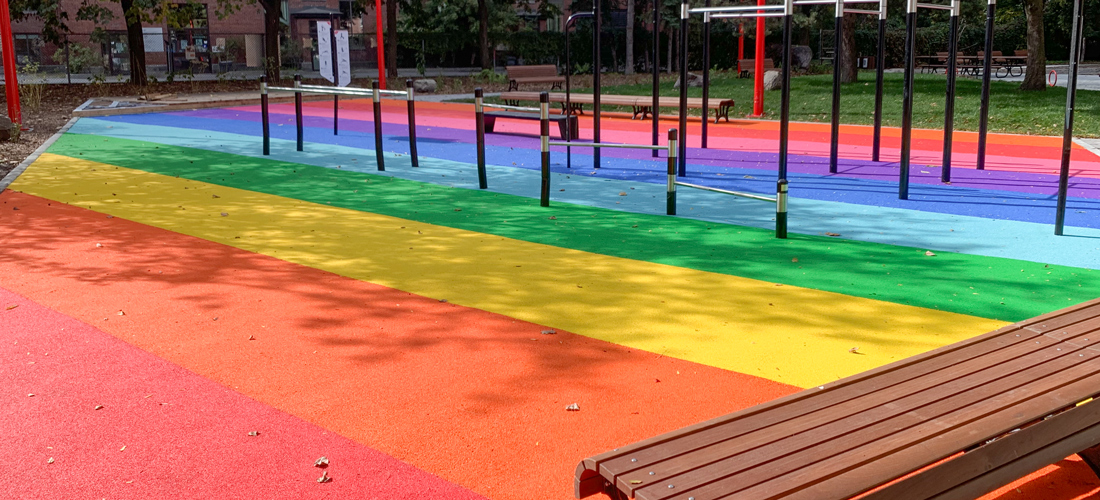 Poured in place cast rubber surface with EPDM granules. Buy online or in our warehouse open to the public, shipped across Canada
Poured in place rubber EPDM granules provide a smooth and uniform surface, safe, durable and non-slip. 
Rubberflex is the name of our poured rubber products section.
If you walked by a colorful playground, you saw the poured rubber flooring in action. 
Poured in place rubber is a popular surfacing choice for high-traffic and high-activity areas as it's durable, soft, slip-resistant, shock-absorbent, and cannot splinter. It is UV resistant and won't fade, and is perfectly adapted to Canadian winters.
Poured in place, cast in place rubber or wet-pour rubber surfacing is made by mixing rubber EPDM granules of color with a binder, pouring in place (cast) on site, levelling, and letting it cure for about 24 hours.
The Rubberflex system can comply with safety standards for playgrounds and public surfaces when installed correctly, for example by adding shock absorbant panels.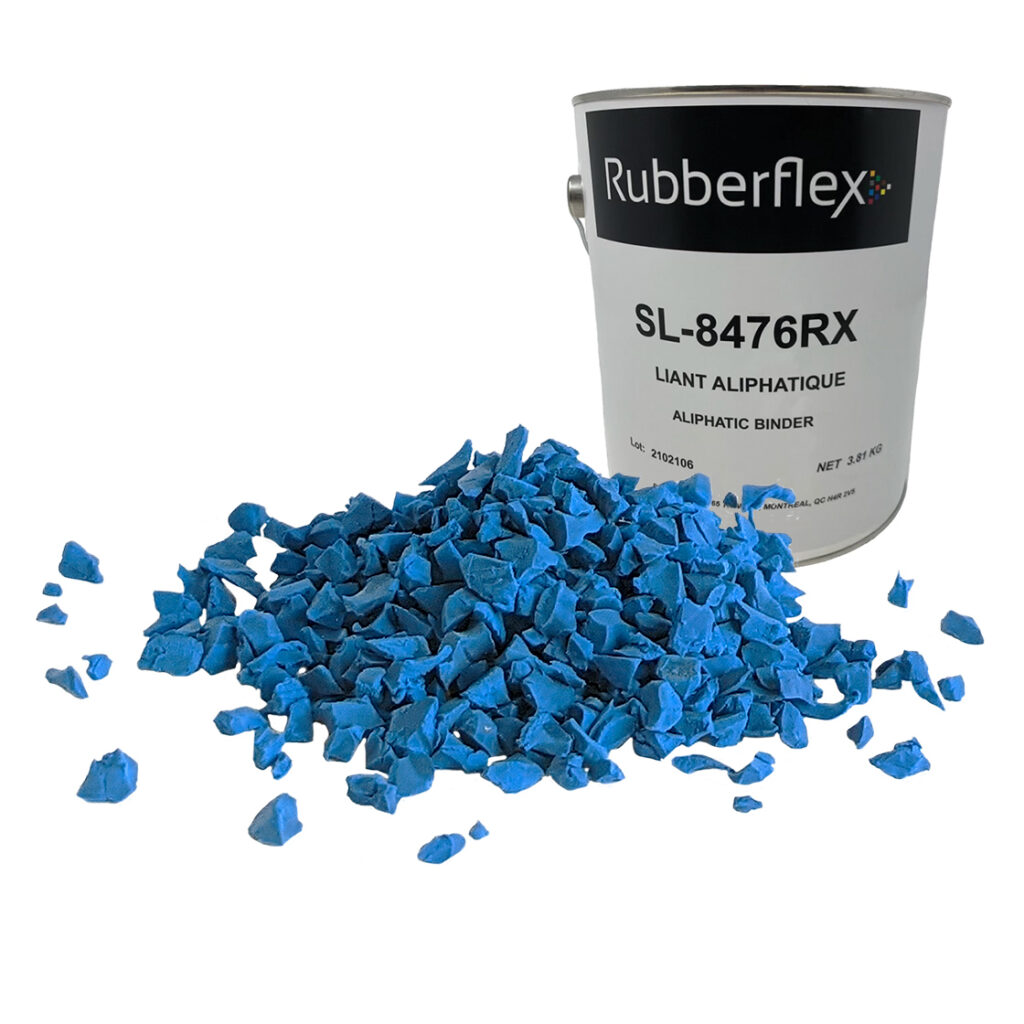 Our EPDM granules are  sold as kits.
A kit contains:
– One bag of 44 pounds (20 kg) of epdm granules of one color
– One gallon of aliphatic binder
The aliphatic binder is specially formulated to preserve the color of the granules.
1 kit covers about 40 square feet of surface, with a recommended thickness of 1/4 inch.
All colors at the same price.
​If you want to install rubber flooring yourself, please follow the guidelines on our installation page to ensure a smooth installation, and extend the life of your product.
How to install poured rubber flooring
Check our practical guide to pour cast rubber epdm granules yourself.